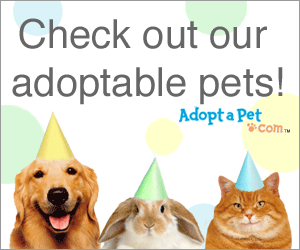 Our

Adopt-A-Pet

Page
Our

PetFinder

Page

We know how hard it is to find timely exposure for a beloved pet that needs a new home. Since we were approved to list on Adopt-A-Pet and we only rescue rabbits, we are open to help other regular pet owners with listing under our account.

This is also a fundraiser so Bunny Homes Rabbit Rescue can self-sustain with food and vet costs, continuing to treat sick rabbits and to neuter/spay them before adoption. We have a suggested donation of $5 for each new pet we post for you, which you can add to your adoption fee. Please send your gift to petsmatching@gmail.com, which you can pay with a credit card on www,paypal.com.

To have your pet posted for adoption please go to www,petsmatching.com and copy a "Pet Card", which includes all the info people would like to know when adopting a pet. Fill out as much as you know, good or bad, and let us "smooth it out" a little when we do the posting.

NOTE: We do not support puppy mills, or any pet breeders. Also, we do not post pets that eat other pets.